Longer Slider Tubes – Part Numbers ST0314 & ST1420
The ST0314 slider tube model allows you to hang the WallWalker® Brackets over walls up to 14 inches thick and the ST1420 model up to 20 inches thick. We also make custom Slider Tubes for almost any wall thickness. All Slider Tubes are sold in pairs.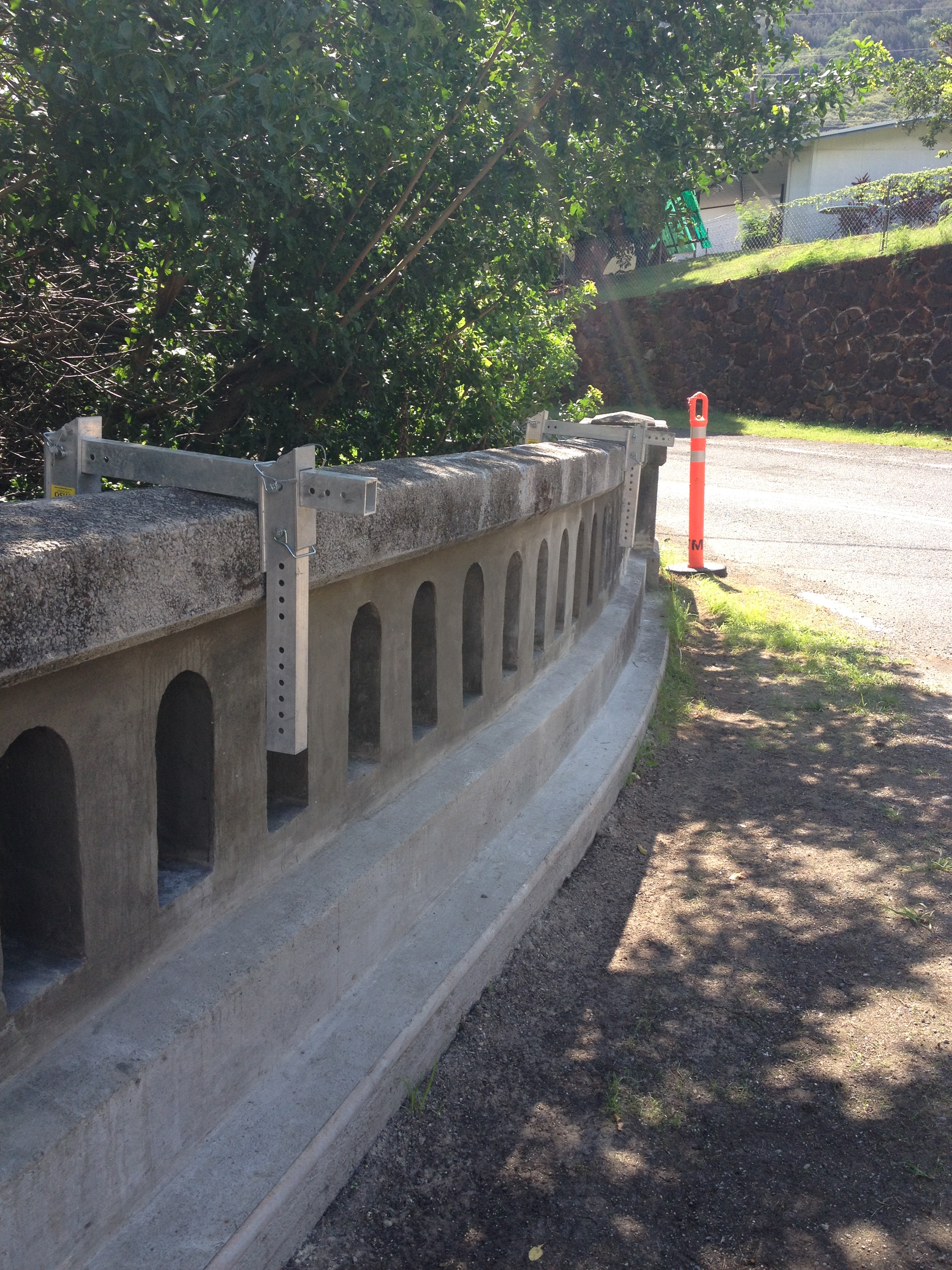 Mid-Wall Brackets – Part Number MWB6
The Mid-Wall Bracket allows you to hang the WallWalker® Brackets through a sheeted or non-sheeted wall on any 2×4 or 2×6 stud. Simply cut two slits on either side of the stud on a sheeted wall with a saws all. Mid-Wall Brackets are sold in pairs.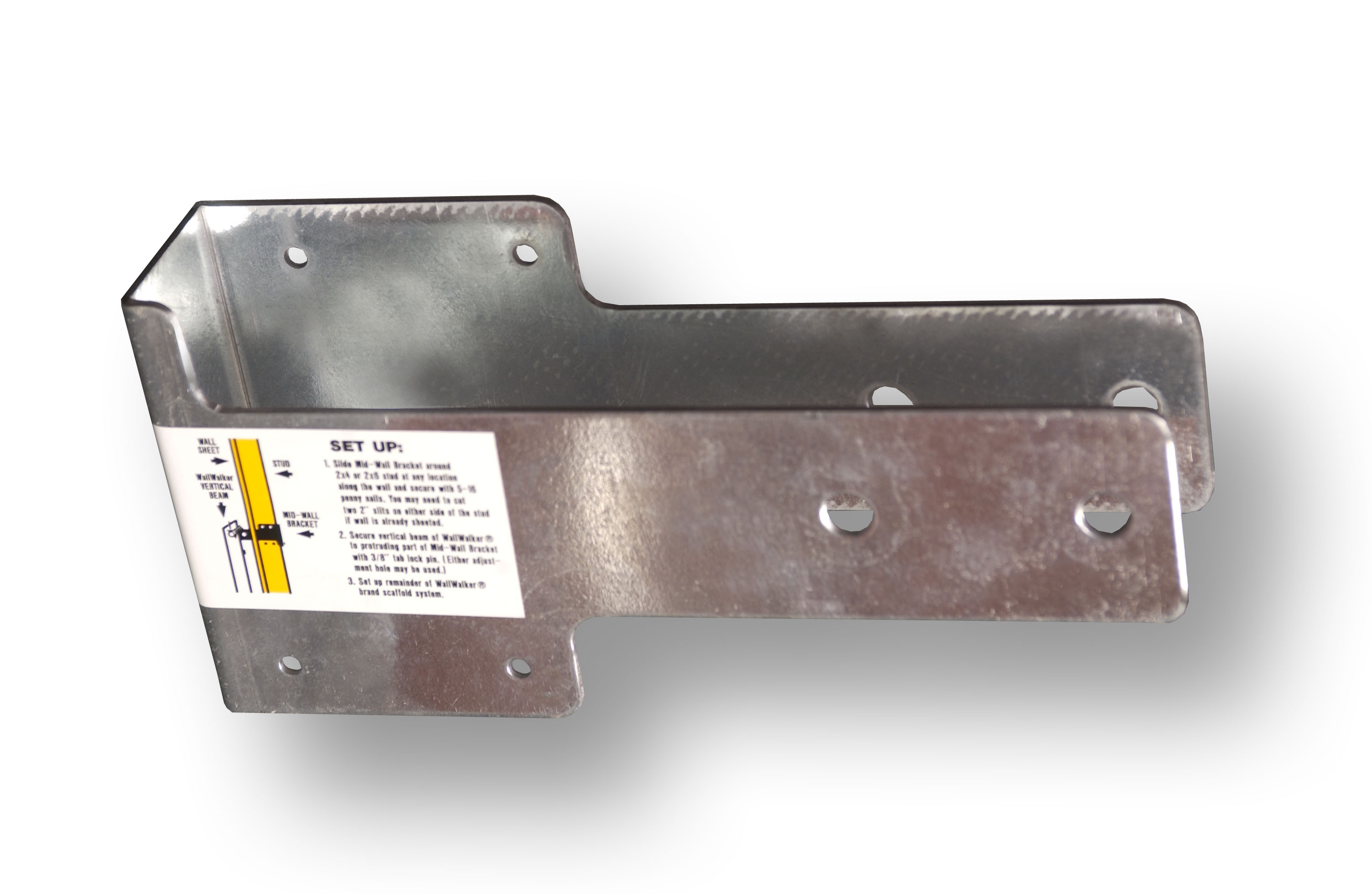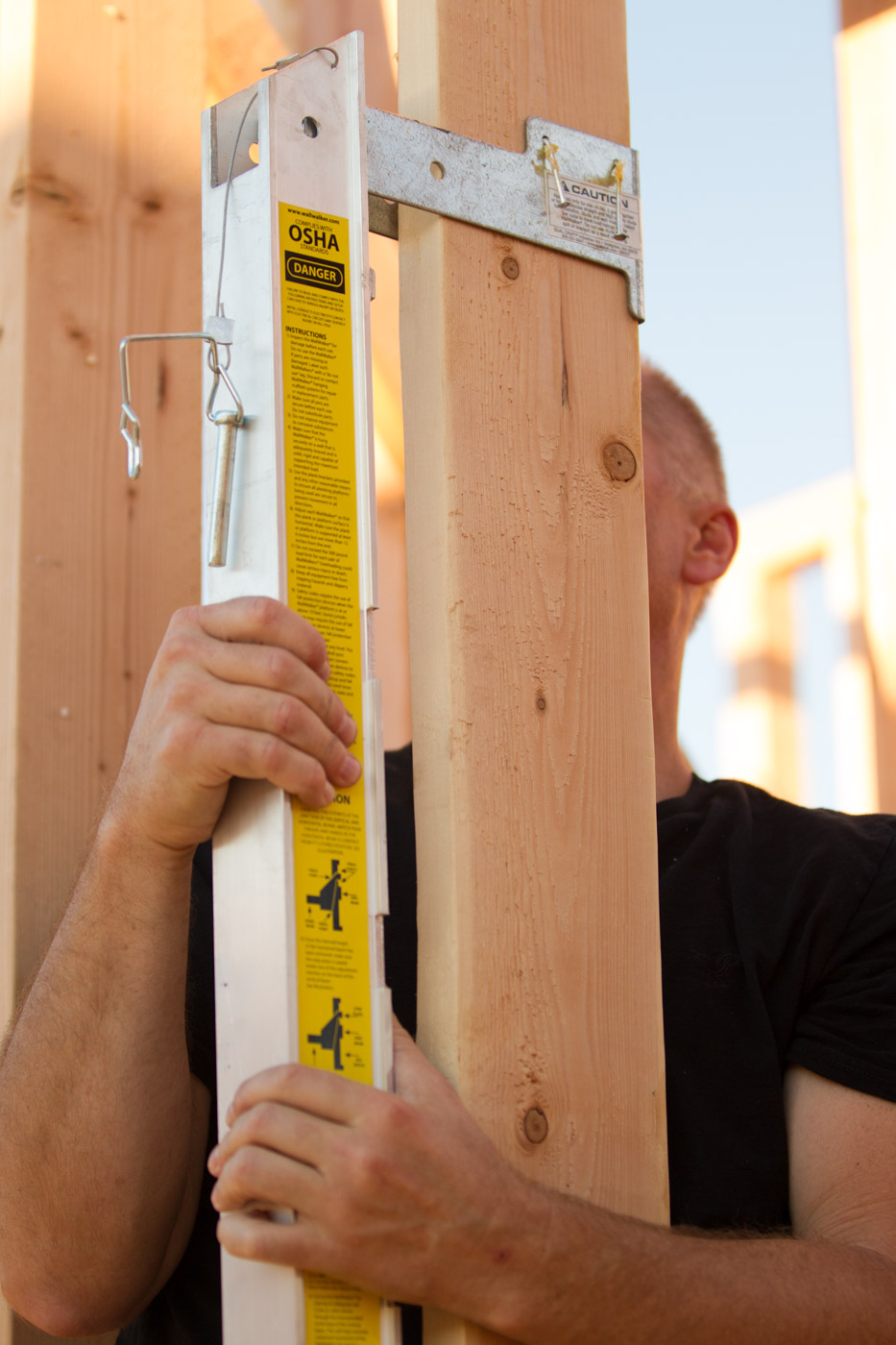 Stabilizer Bars – Part Number SB042
Stabilizer Bars can be inserted into the base of the WallWalker® for support across windows and non-sheeted walls as needed. Stabilizer Bars are sold in pairs.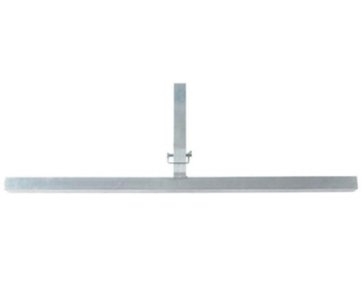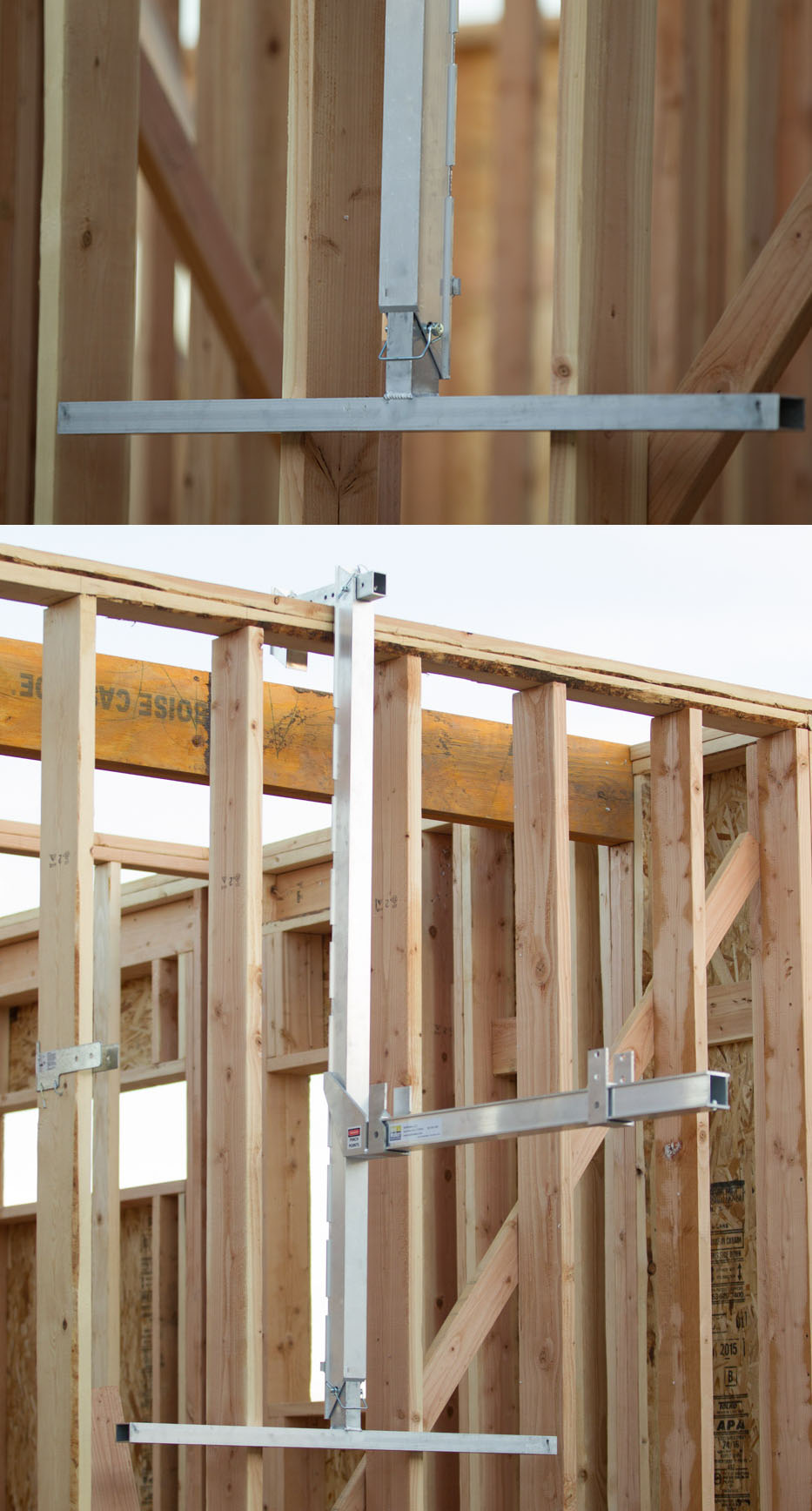 Endgate – Part Number EG03A
An Endgate may be attached to the Guardrail Post at the end of a platform to provide additional fall protection. Endgates are sold singly.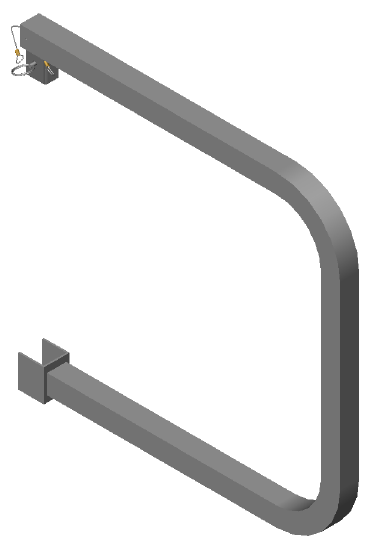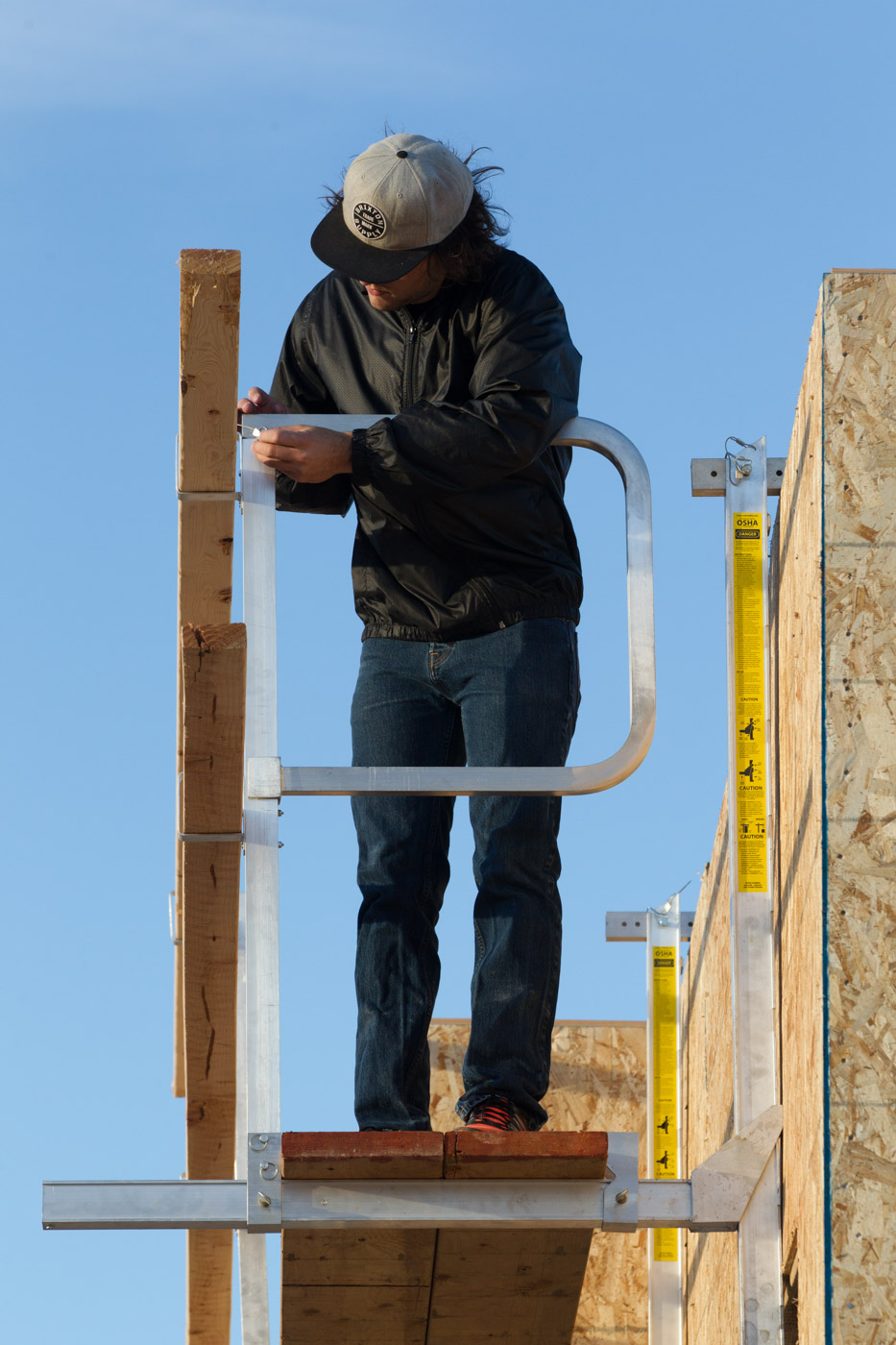 Corner Bracket – Part Number WW1565CB
Corner Brackets hang over a wall at the corner on either side of the hip truss. The horizontal arm on a Corner Bracket reaches 65" from the corner to allow the working platform and guardrail system to extend around the corner of a hip roof. This provides a work platform and fall protection completely around a home under construction while performing truss and roof work. Corner Brackets are sold singly.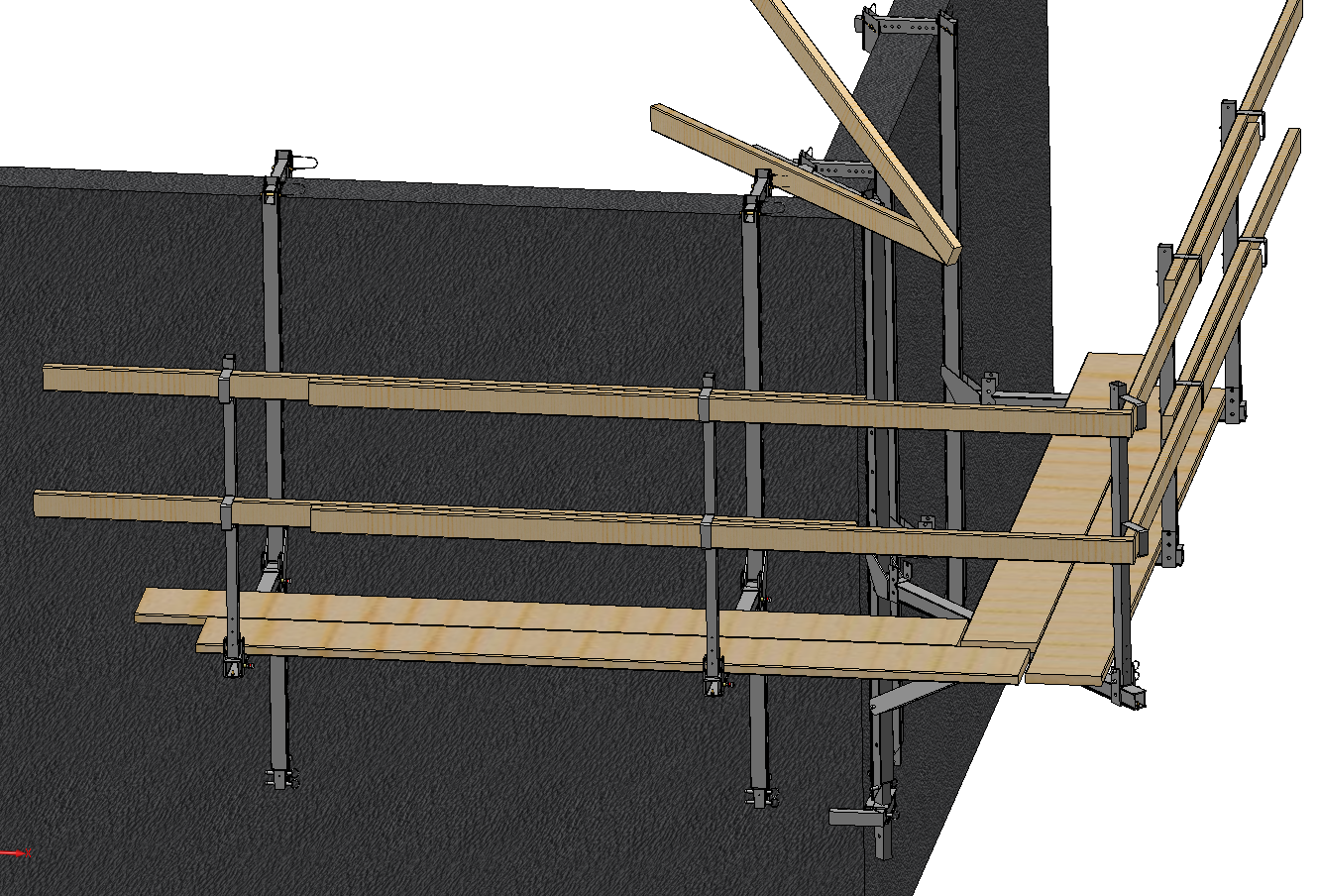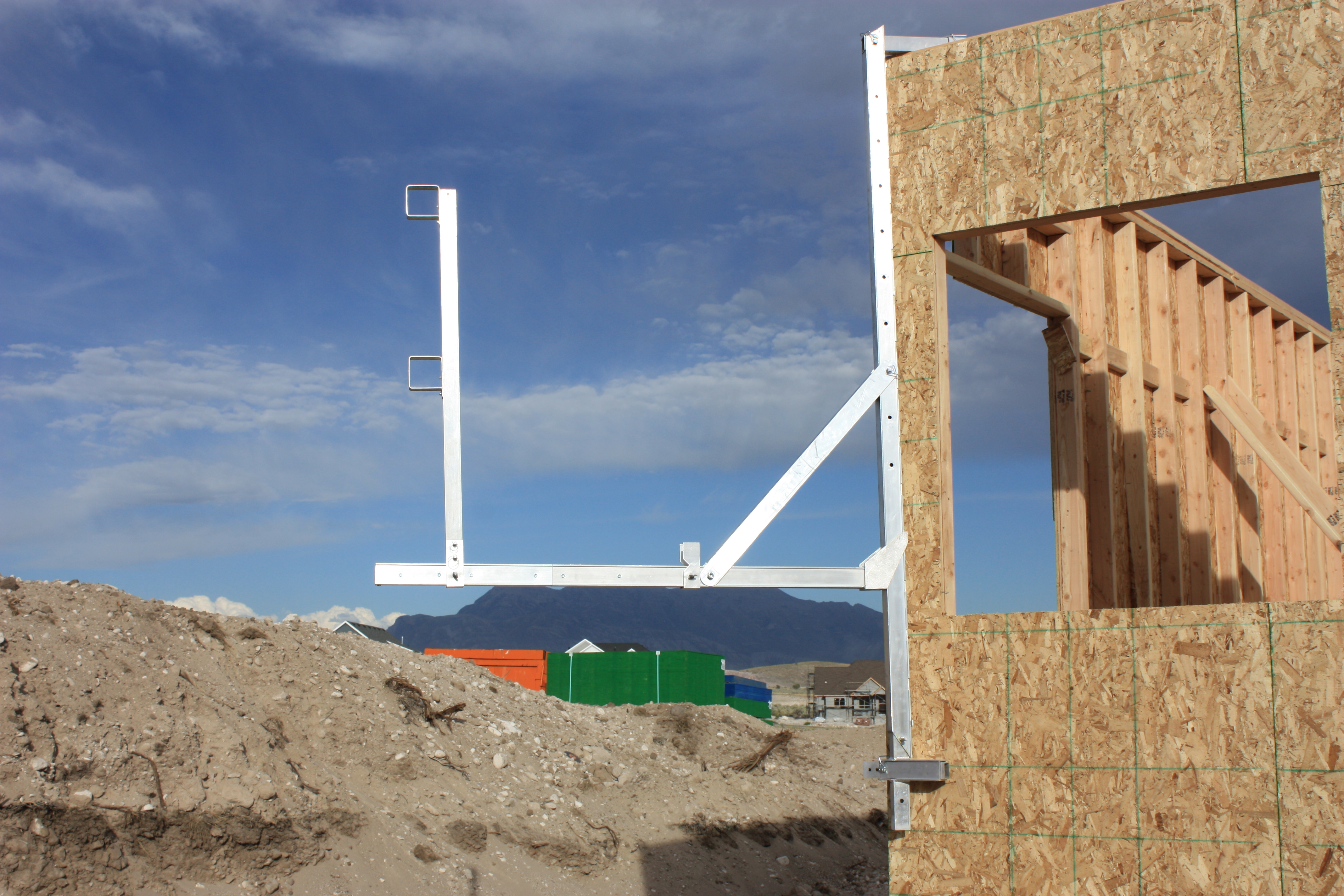 Gable Guardrail Post and Gable Bracket – Part Number GGPB16
The Gable Bracket attaches to the soffit overhang board (also known as a ladder board or outrigger) with ten (10) #10 grabber screws that are at least 2-1/2″ long. The Gable Guardrail Post attaches to the Gable Bracket using 2 Detent Ring Pins (included). This Guardrail System provides fall protection on the gable side of the roof while performing roof sheeting and other roofing work. Gable Guardrail Posts are sold singly.